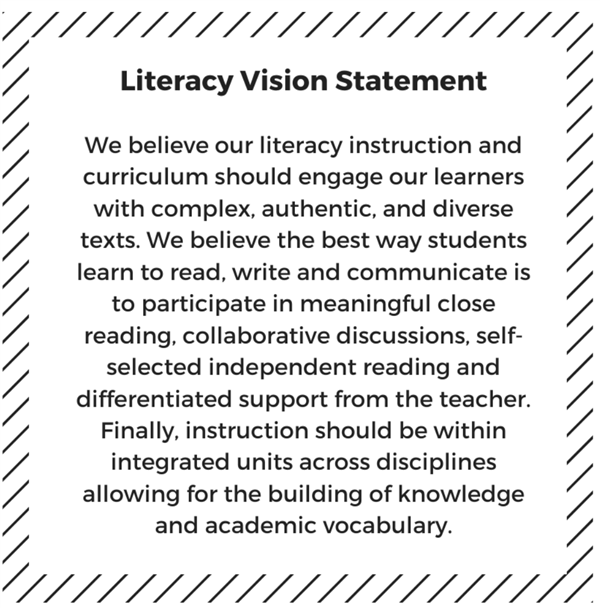 ARC Core will become our new reading program effective 2019-2020.

A carefully structured project-based learning process ensures students are ready to meet the demands of college (or career) through extensive reading (both as a class and independently), multiple extended writing projects, and daily practice discussing both ideas and texts with peers.
Independent Reading Level Assessment (IRLA)

5. To determine reading levels, our teachers will be using the IRLA. The IRLA delivers specific and actionable data that tells the teacher where a student is, why, and the sequence of skills/behaviors she needs to learn next to accelerate her reading growth. By having a common leveling system, we will be able to assure the continuous progress of all of our students.